Merchant Offers: Creating Offers on Peddler
Peddler Guides for Merchants
Posting Offers
You've noticed your products being added to our site by Peddler users eager for a group purchase and you realise you've got the best offers in town. 
What next? How do you jump on the opportunity quickly to bring your great group deals to the Peddler community? 
Have no fear, our Merchant team is here - to help you get your offers out there on the site, in front of the right communities, and we're going to show you in three easy steps!
Creating a product page
If your products aren't appearing on Peddler yet - check out last week's blog for creating perfect product pages - here, or if you are still considering opening a seller account, go here.
Creating an Offer
To make an offer, log in to your merchant portal.
Firstly: Go to the right spot.
For an individual product, go to the product page, locate the toolbox, and click 'Make an Offer'.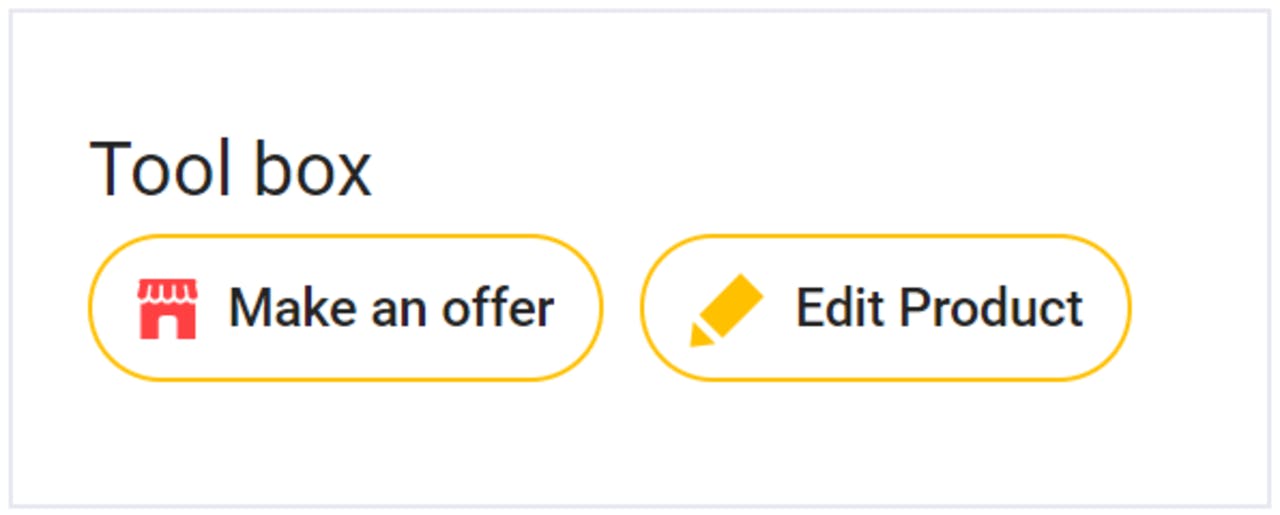 For adding many items, go to your merchant dashboard, and click on the 'Product Feed' tab. Add the link to your feed in the field under 'Upload Feed' and click 'Submit'. This will upload your product feed and allow you to select which products you want to make offers on in the 'Imported Products' section.  This allows you to browse all of your products from your merchant dashboard and to post offers in one easy step.

If you need help retrieving your product feed, please contact your merchant success representative at [email protected]
Now, you can simply click 'Post Offer' beside your selected products to make offers.
Secondly: Decide your offer.
Decide if you offer is going to be a group buy or a reverse auction type offer. Here's the difference:
Group buy allows you to set a two-tier offer with two purchasing options for customers. Customers choose between having their products shipped straight away for a higher price, or wait until the offer period ends to pay a lower price.
Reverse auction allows you to reduce the price as more customers join in to buy an item. You set the pricing tiers, and decide how many units are required to unlock each lower pricing tier.
Add in your stock, pricing, product options, and shipping preferences.
Offer length - we recommend a period of 4-7 days. Later you'll get the option to repost your offers every week.
Currency - select the currency your prefer your offers to appear in.
Stock - set your stock availability
Tiers - set the price ex VAT that applies. For the reverse auction, add the tier for how many people need to buy to unlock a lower price.
Product options - click to add different colours, sizes, patterns etc. here. Remember to add the pictures of the product options, these display prominently on the product page under the price amount so it's best to include as much information as you can.
Shipping - we normally allow a processing time of about 24-48 hours to allow time for you to get the order in and processed. Add the courier information and as many additional shipping options as you like and select the countries that shipping applies to. 
Remember to add an estimated number of days for delivery. This will calculate a specific delivery date for the customer, skipping Sundays. Be realistic and allow enough time: If left blank, the customer will receive an incorrect calculation of same day delivery!
Product policies - select the refund period that applies (for UK merchants, this must be a minimum of 14 days) and specify the warranty period of the item (normally at least 12 months).
Thirdly: Remember to set an autorepost.
Using our handy auto repost tool, you can be sure once your first deal set ends, the offer automatically reposts on to the site. Simply select a date far in the future that you would like to continue offering the product:

Go live with offers
Et voilà! Your offer is ready to go! Click 'Post Offer' to see it live on the site.
Remember: you can always edit your offer details before a first purchase has been made i.e. before the offer timer has started counting down.
Edit your Offer
You can edit offer details from the merchant dashboard. Go to the dashboard and click on 'Offer Management' >'Live Offers' to view all your live offers and make edits to stock and pricing.
Is your stock set to change or an item is discontinued? Contact our merchant team to discuss how to best manage your offer stock.
For Magento merchants
We will be releasing our new extension for Magento users which will make offer synchronization available from your store! Contact us to join the waiting list - [email protected]
What's next?
Do you need further help uploading your products to your account? Please do not hesitate to get in contact with [email protected] to discuss.