How Peddler is beating Amazon & Curry's at the Cyber Monday price war
by
Stijn van Krimpen
How Peddler competes with retail giants on Cyber Monday
It's Cyber Monday, you want to get the best possible deals. If you are looking for Cyber Monday deals UK, check out the start-up that is bringing great low prices to the UK; Peddler.com even beating giants like Amazon and Currys. Checkout our favourite Cyber Monday products below with savings up to £1000!
Peddler.com is the world's first crowd buying platform where you decide the products
Peddler.com is the first social marketplace where crowd buying is where it's at, and you get to decide the products. Upload any product you want a better deal on to the site in seconds. Merchants and customers are connected together so that customers get what they want and merchants reach a bigger audience.  Connecting customers together to crowd buy a product means that customers get Black Friday 2018 UK deals that cannot be matched, as well as amazing deals throughout the rest of the year.
Amazing deals on Black Friday / Cyber Monday and beyond
It's not just Black Friday through Cyber Monday when great deals are available at Peddler, crowd buying means that cheap prices can be had all year round (but do not wait as their most popular products will sell out) on a variety of products including:
Dyson V10 Animal and Absolute - such incredible pricing that it's already running low on stock
Sonos speakers for up to £83 off the reg price.
Top brand TVs up to £1,000 off.
Top brand coffee machines from Delonghi and Lavazza with up to £130 off.
Toys such as Tidlo Play Kitchen, Our Generation Dolls and Stem Toys which are up to 40% off.
Top products at the best Cyber Monday UK prices
You can see what great value you can expect at Peddler.com and click through on the image to save and shop! Happy Cyber Monday!
Dyson V10 (just sold out while publishing the article)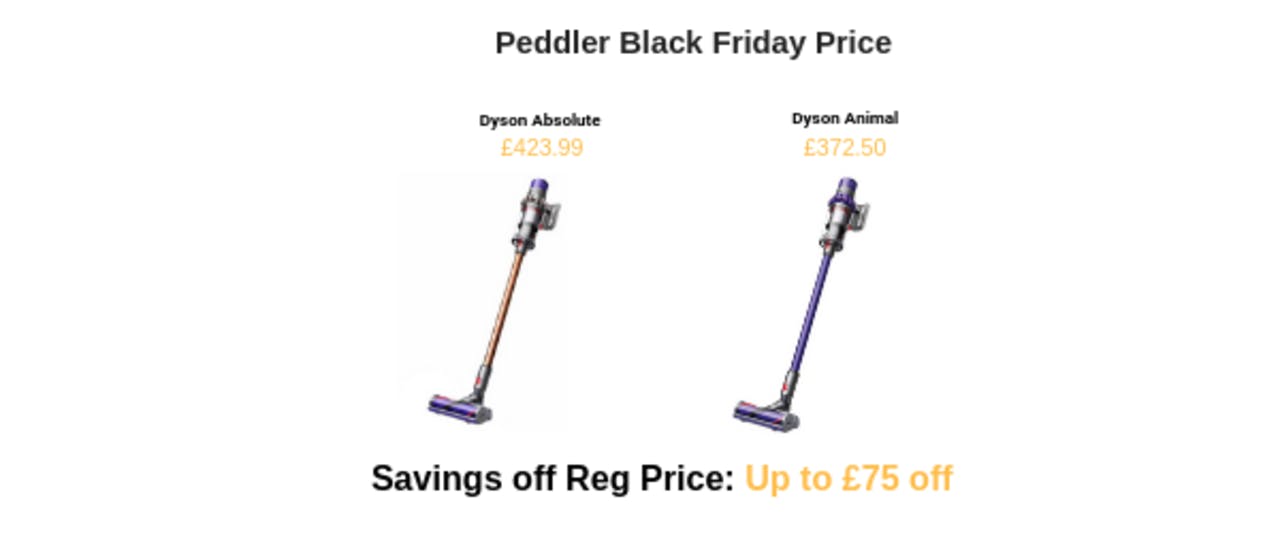 Dyson V-series models have always come with great versatility, cleaning performance, and accessories, but to couple that with a battery that lasts 60 minutes has stepped up the game even further. Functionally, the Dyson V10 Absolute and Animal are similar. The V10 Absolute and Animal all use the same motor, the same battery, and create the same suction power.
So what are the differences between the Dyson V10 Absolute vs. Animal? The most notable differences are the accessories that are included with each version. The Dyson Animal does not come with a "fluffy cleaning head".
LG OLED65C8PLA OLED HDR 4K Ultra HD Smart TV with Freeview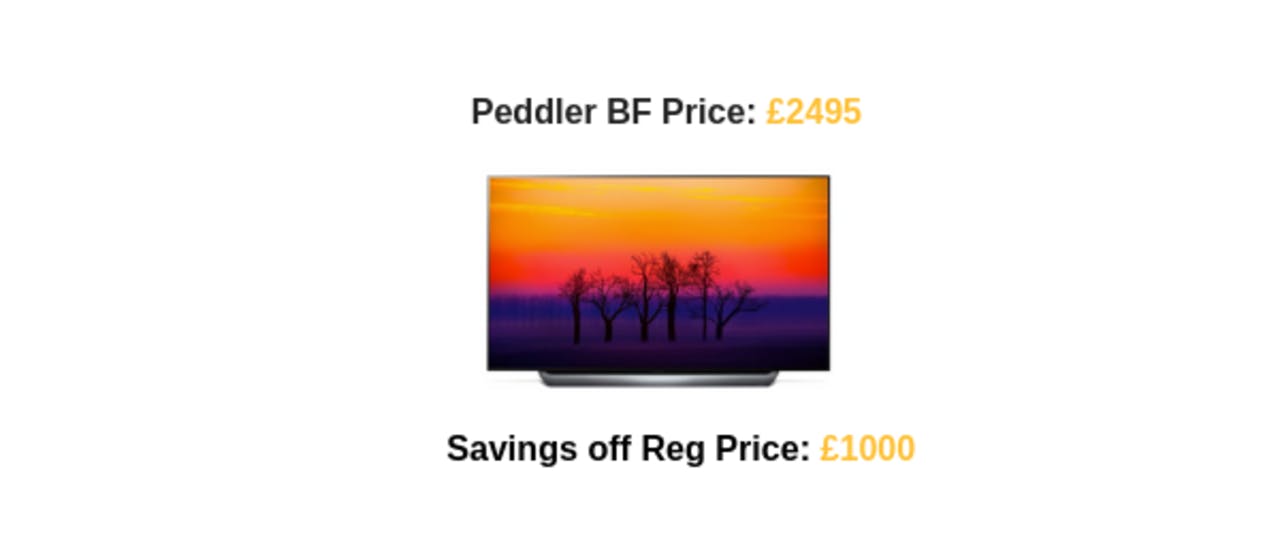 A big TV that is also beautiful with its rich and deep picture detail. A TV that anyone would be proud to own. It's certainly another massive success for LG and other brand will be clamouring to catch up with this TV that comes with an Alpha 9 processor for picture enhancement and One Touch Sound Tuning which enables you to adjust the sound to suit the conditions in the room.
LG OLED55C8PLA OLED HDR 4K Ultra HD Smart TV with Freeview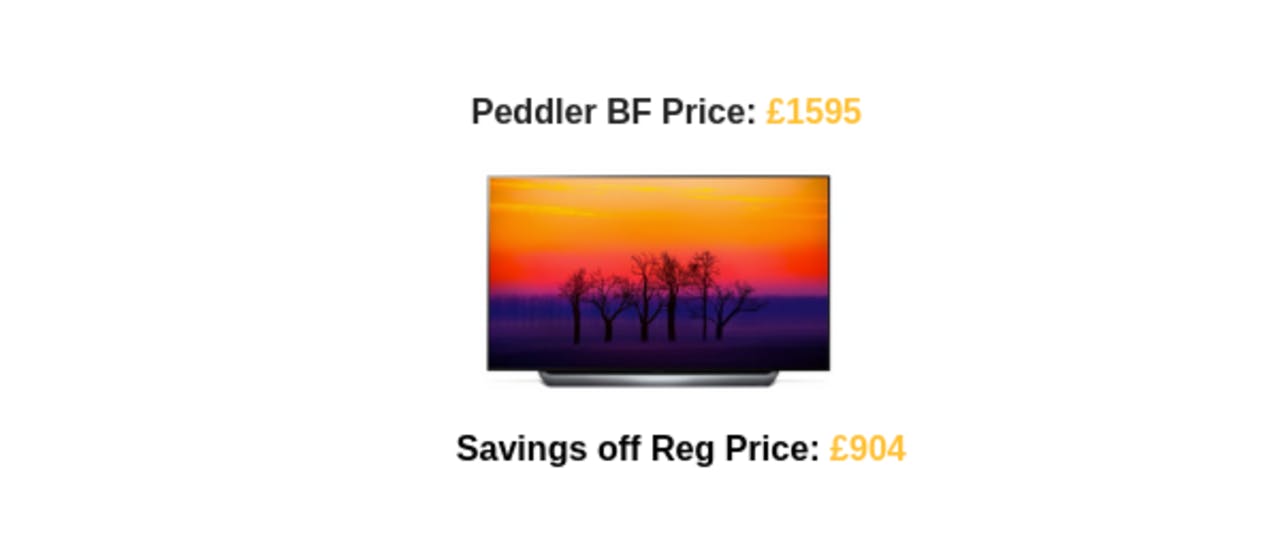 A great all-round TV that is a big improvement on previous models. One of its most impressive features is the ultra-sharp 4K UHD resolution which helps to create a truly stunning picture. The Alpha 9 processor in this model has brought about an overall improved viewing experience in this incarnation. Mention has to me made to the four-part noise-reduction system which makes significant improvements to sound quality.
De'Longhi Lattissima Touch EN560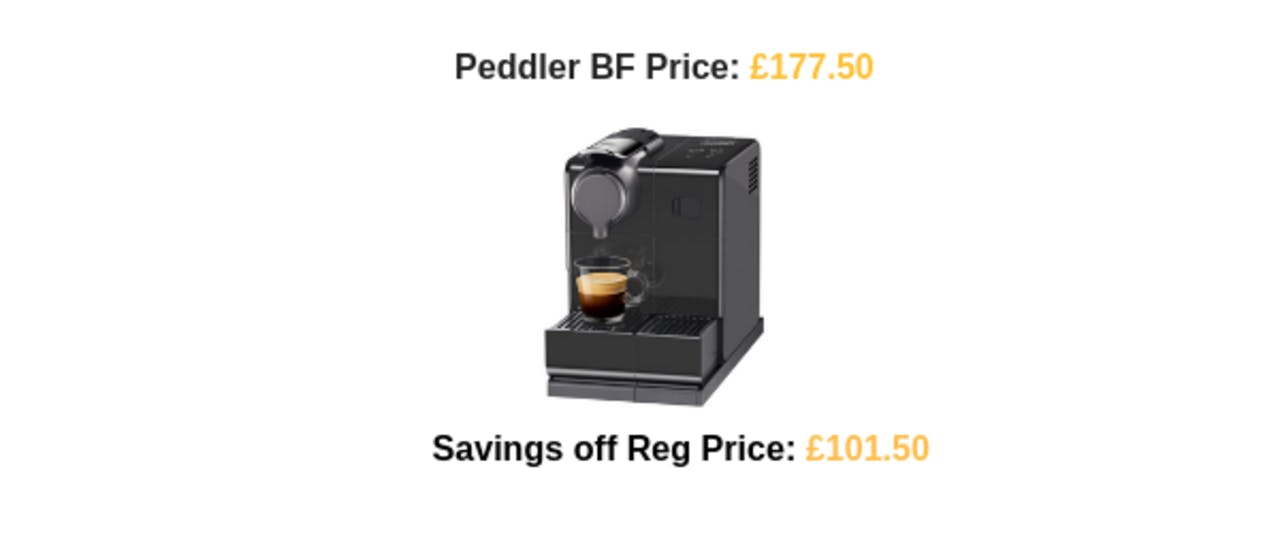 A good value machine that is packed full of features to impress regular coffee drinkers. If you want to expand the number of coffee drinks you have tried, this will help you to do it. It's a good idea to try and test the Nespresso coffee pods before you buy the machine, just to make sure that the taste is what you are looking for.
De'Longhi Nespresso Lattissima Pro EN750MB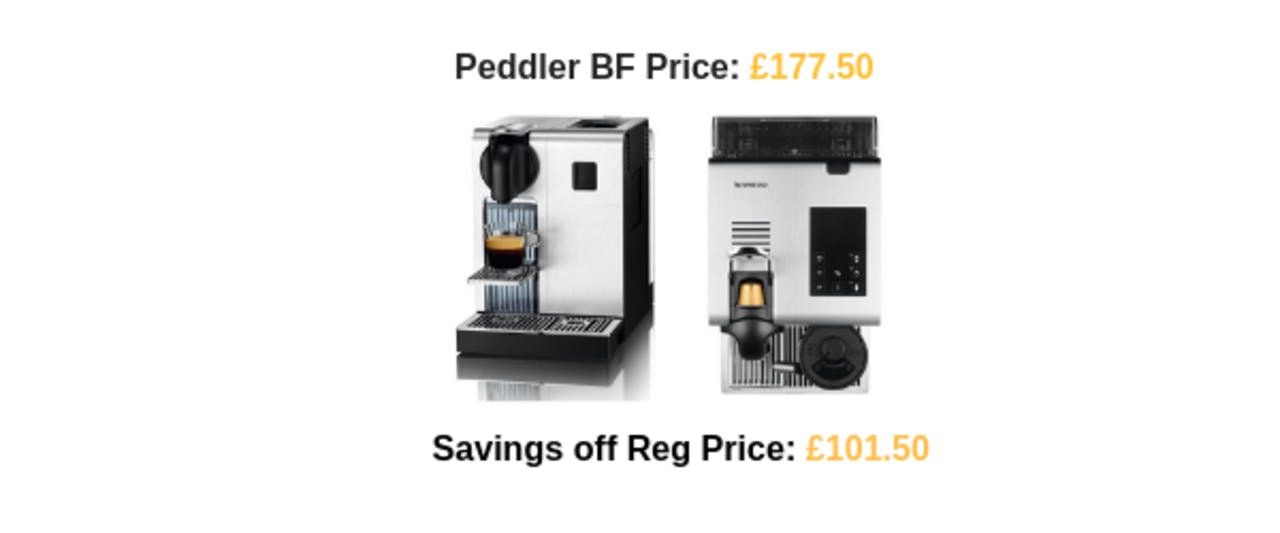 A latte lovers delight that comes with a two-year warranty. This is a machine that produces one touch drinks, so what is not to love. The touchscreen is simple to use, so you will be producing delicious coffee before you know it. If you love cappuccinos or lattes this is a machine that will definitely reduce the number of cafe visits you make.
Tobbie the AI Robot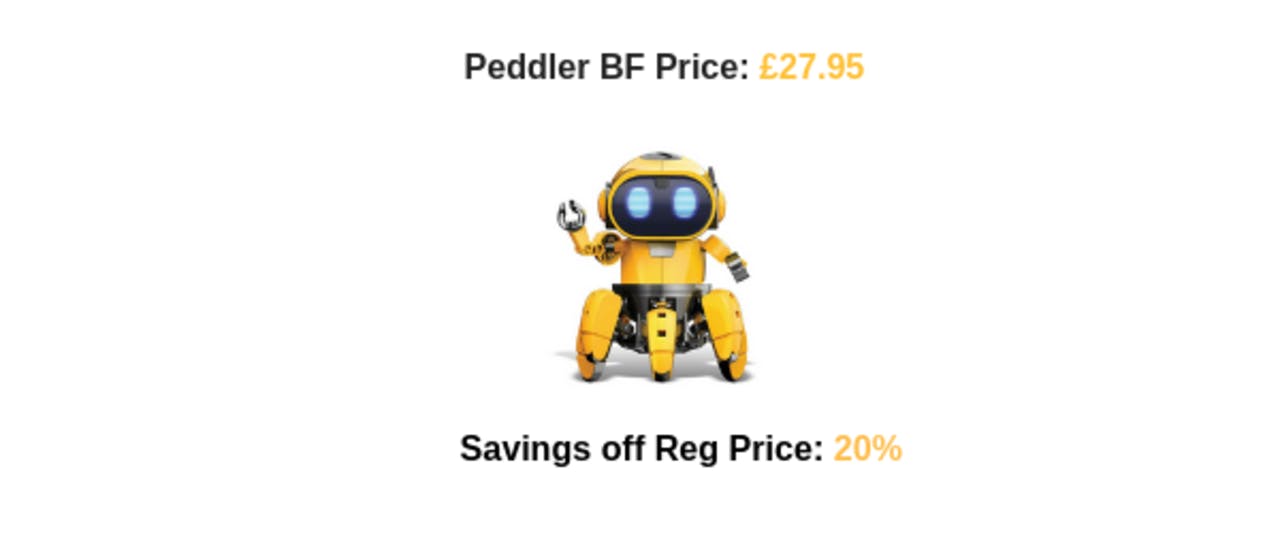 The cutest AI toy you are ever likely to see. Your kids can build Tobbie themselves with push out plastic pieces. Tobbie is a robotic friend that kids (and some adults) will love. He comes with 'follow me' and 'explore' modes and can found his way around with ease, thanks to his infrared sensors. This is a toy that is recommended to promote STEM learning and is suitable ages 8 and up.
Botley the Coding Robot Activity Set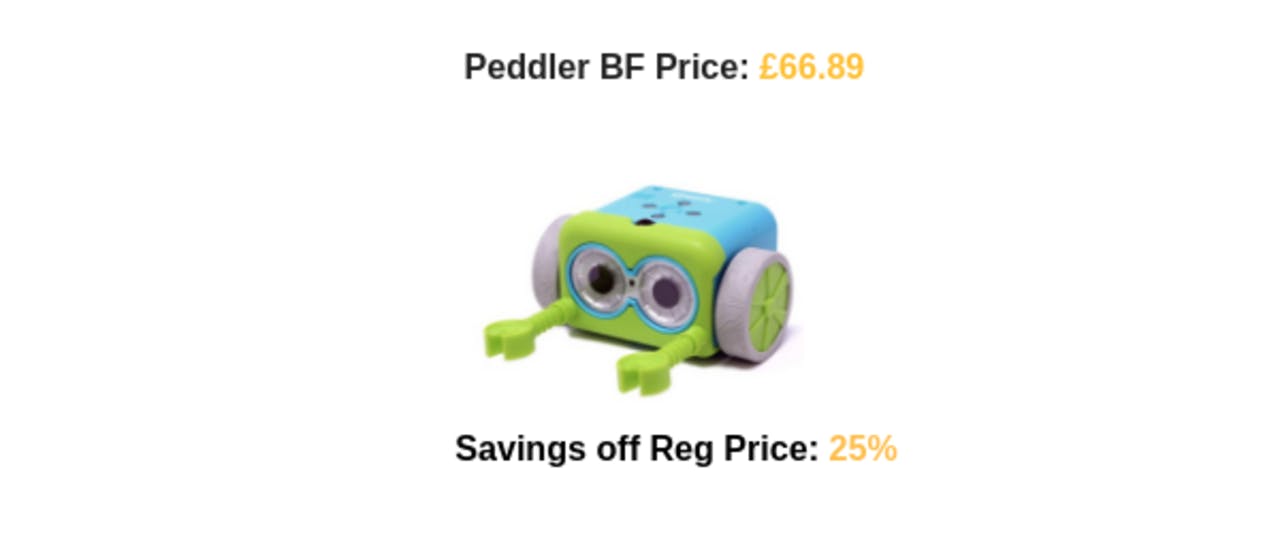 This toy has won many awards including Toy of the Year (TOTY) finalist: innovative toy of the year. One of the best toys around for mixing coding with play. Choosing Botley is an ideal way of introducing your kids to coding in a fun way and is completely screen free. Kids can use Botley straight from the box and he can be coded by kids as young as five. More advanced features, such as obstacle courses are available to use as your kids get older.
Garmin Vivoactive 3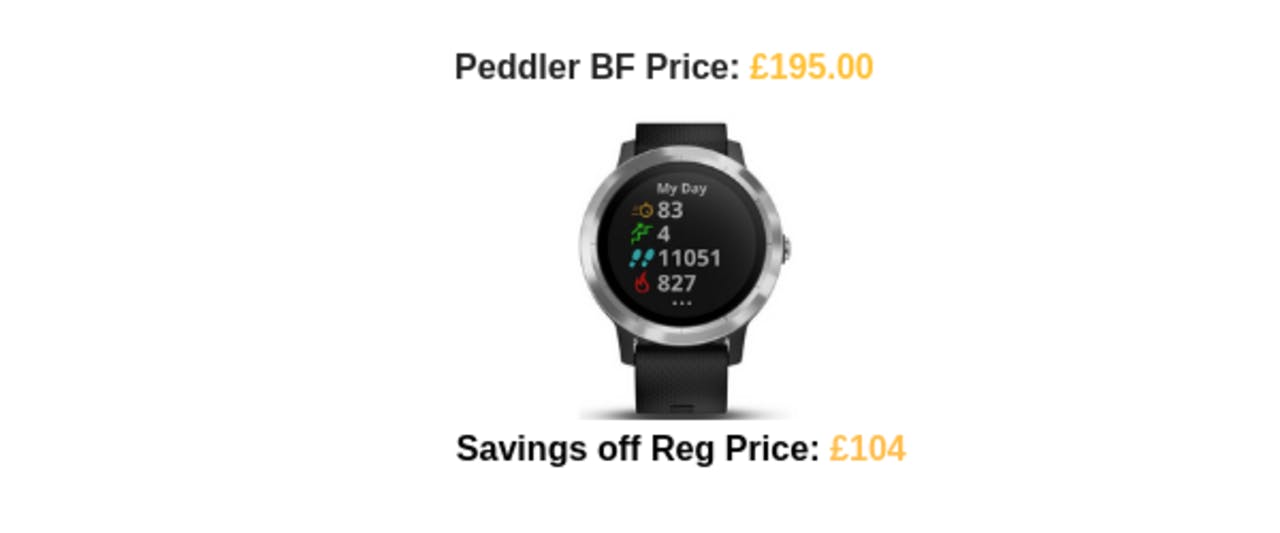 One of the most comfortable smart watches to wear whether you are at the gym or asleep in bed.  For one of the more affordable smart watches on the market, this product has impressive GPS and notification features that would not be out of place in high-end brands. One of the most impressive things about this watch is that it's made for mass appeal. It's a great combination of smart watch tech with a stylish and subtle design.
Garmin Fenix 5X Sapphire Multisport GPS Watch (just sold out while publishing article!)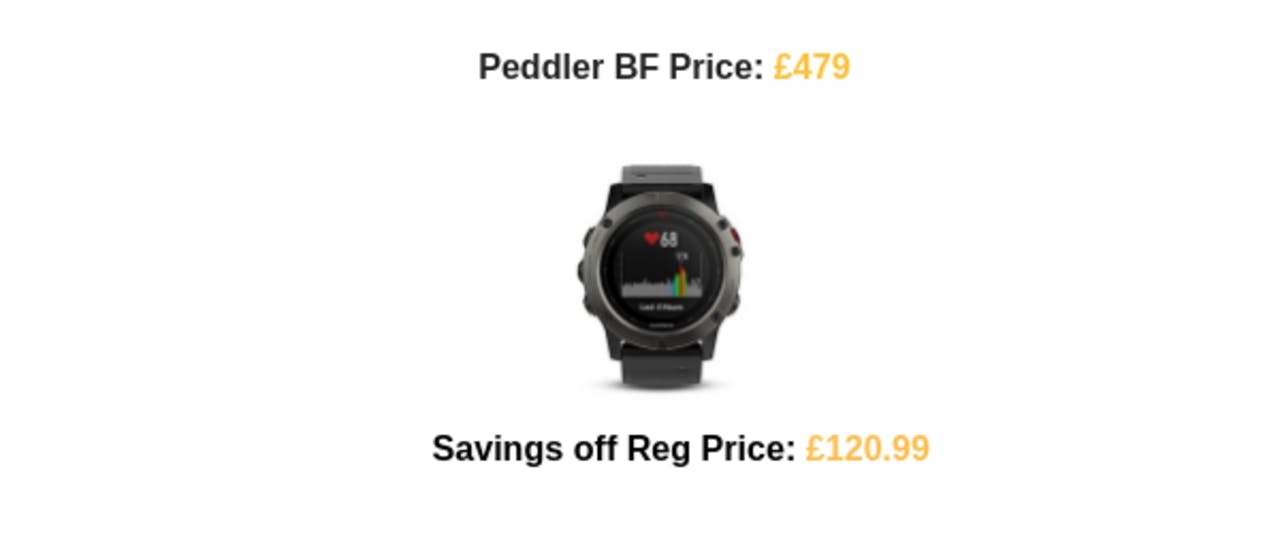 A product that is at the pinnacle of smart watches. A must for anyone who likes their watch to come with a multitude of features. This watch is hugely popular with outdoor enthusiasts, thanks to its robust design and onboard map features. It also offers multi-support for all fitness minded people who like to wear some high-end tech on their wrist.
Why are the prices so low at Peddler.com?
Whether you are looking for bargains at the Black Friday sale, or searching for great prices at other times of year, you can get discounts of between 20% and 50% at Peddler. There is a huge range of goods to choose from, so there is something for everyone. From Sonos speakers to Samsung phones and Dyson vacuums, you can get Black Friday deals 2018 as well as buying at a great price throughout the year. Customers signed up to the Peddler newsletter got access to Black Friday 2018 UK deals on 14th November. Now the deals are open to everyone; so if you were thinking of Black Friday Amazon deals or Black Friday Curry's deals, you may want to try Peddler instead.
Dedicated customer service team
It's not just the prices that are impressive at Peddler. More than 500 customer reviews, with an overall 5 star rating on Trust Pilot, give testimony to the excellent customer service provided.
If you are looking for black Friday Amazon deals, you should think again. As you can see, the crowd buying power at Peddler.com makes it the best place to look for Black Friday deals.
Stijn van Krimpen
Business Developer